Last week I received this email from a bride who was upset with My Tiny Wedding because we were not able to accommodate her limited schedule for a spring/summer Saturday/Sunday wedding.  Truth be told, this late in the wedding season, our weekend availability is very limited for the rest of the year and our weekend elopement slots fill up quickly.  Just as in any other wedding business.  But we try to make up for that by being on call for elopements 7 days a week from April 1st – October 31st.  Providing we are not already booked up for a specific date Monday-Thursday, we still have many times we are available.  But for some folks, Saturday or Sunday is the only day available and they are not able to schedule more than a couple weeks in advance.  We realize this and understand that we simply are not the wedding day solution for everyone.  I'm comfortable saying that because I don't know of any business out there that is the solution for everyone…in any industry…not just the wedding industry.
"An Elopement is not something one plans six months in advance."
This sentence in her reply has rolled around in my head a bit for the last few days and I just sorta wanted to debunk that myth (along with her suggestion that we be more open with our advertisements).  We are booking elopements well over a year in advance.  And at the same time, we are booking elopements just one day in advance.  Just this morning so far we have booked two elopements for Thursday…all before 9am!!
In just this last week, two of our elopements were booked well over a year ago (see the beautiful photos below).
So, what is an elopement?  It's whatever you want it to be.  For various reasons, couples choose to elope rather than have the big wedding.  Sometimes they choose both by having a small ceremony with a large reception back home.  We have many couples who drive in from Lexington/Louisville/Cincinnati/Ashland for a sunset mid-week ceremony and drive back home afterwards.  Some elopements have no guest and others have 15 or more.  You see, with today's couple there are no rules.  Elopements are what you want to make them.  So don't listen to those folks to whisper in your ear, "You can't do this because you're not doing it this way." or "Your doing it wrong."  or "You need to do it this way."
Remember…no matter where you have your wedding…the number of guest…the size…and even with whatever wedding company you choose…it's YOUR DAY.  YOUR WAY…and don't let anyone tell you any differently.
So, to be completely open with our advertisement: Yes.  We book elopements well over a year in advance.  Yes.  We book elopements a month in advance…or a week in advance…or even a day in advance providing our schedule allows for it.  Yes.  We might be able to get you in on a Saturday or Sunday if the schedule allows.  Yes, that is going to be extremely difficult for this summer.  Yes, we still have slots for the weekends in September, October, November.  No, we are not going to cancel another bride's wedding so you can have your wedding on that day.  No, we are not going to ask another couple to reschedule their wedding because you can't get off work.  If there is ANY way possible that we can fit you in on a specific day, we will do it.  If we say that we are unable, please understand that this is the truth.
Here are a few examples below from the past week and what they did…
This couple booked their wedding one week in advance for their Friday sunset elopement ceremony.  It was just the two of them and they took advantage of our "hire a witness" option.  They drove all the way in from Louisville for their special ceremony, drove back to Lexington for dinner and then on home to their (very spoiled) puppy.  They did not want to be away from her for even one night.  How sweet is that?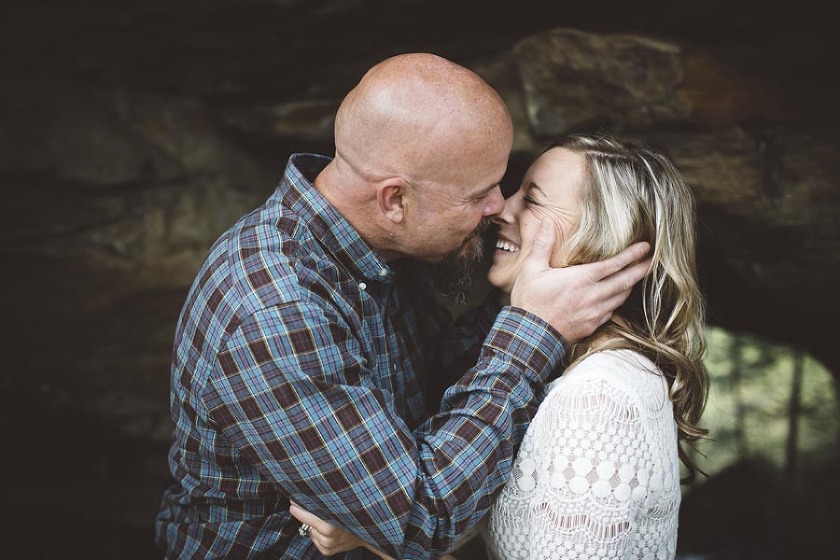 This couple drove all the way down from Michigan  with their two friends and doggie to have their Monday elopement in the Red River Gorge.  The rest of the week was spent camping/hiking and just enjoying each other's company.  They booked their whole trip in less than one week in advance.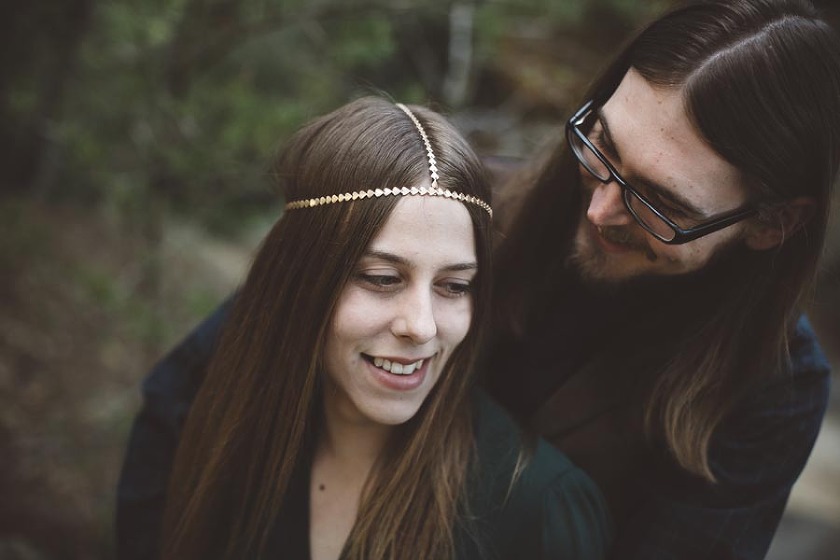 This couple booked their Tuesday elopement well over a year ago.  They chose the Red River Rendezvous Package and we spent three hours laughing/hiking/taking photos and getting hitched.  Just the two of them rented a cabin for the week and explored the many trails the Red River Gorge has to offer.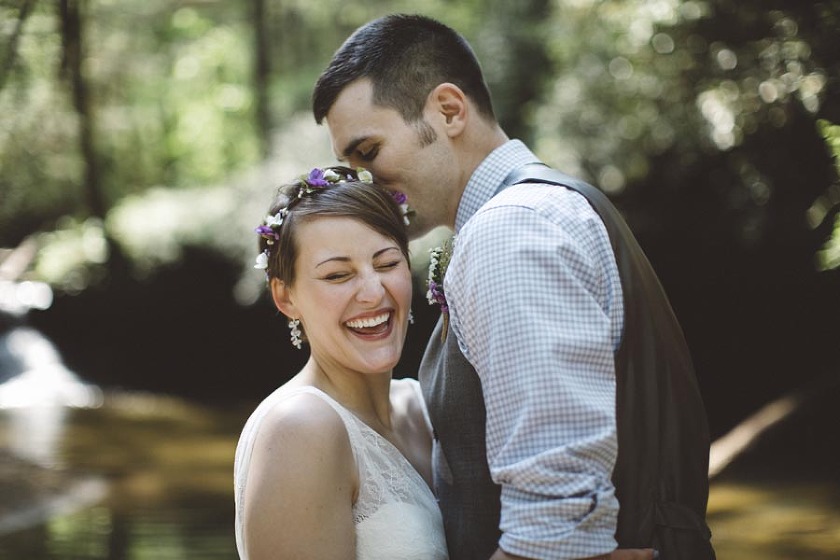 This couple booked their elopement with us four months in advance for their Sunday morning ceremony in May.  They came in with a few of their closest friends and family (who drove in for the weekend from South Carolina and Michigan among other places).  After the ceremony, they all headed back to Lexington for a picnic in the park.

This couple booked their elopement a year ago for their Sunday morning wedding.  They too, had a few close friends and family and rented a cabin for the weekend.

This couple booked their Sunday afternoon elopement with us just this past Tuesday.  The two of them came down from Ohio.  They were able to get a dress, have flowers made and find a cabin in just five days.

This happy couple came down from Northern Kentucky for their elopement that they had planned just a week before.