Gallery 33

"The positive energy in this space is beautiful.  I could feel it as soon as I walked into the room and I immediately knew it was a place created with love.  What a lovely place you have created that is extension of who you are." – a recent wedding guest.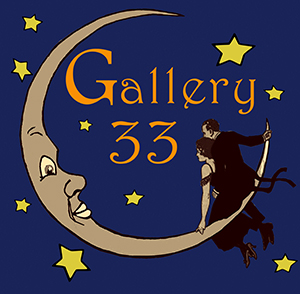 Welcome to our beautiful Gallery 33.  This is our spot to play…to vent our creative energy…where we garden our herbs and vegetables for our summer salads and flowers for our brides bouquets.  This is where we display our art…on the walls, on the ceiling and even the windows.  Were we grow succulents proudly displayed on it's window sills in lots of little pots.  Where the women in our little town gather on Wednesday evenings to absorb it's energy and practice their yoga.
It's our space.  It is our canvas that is continually changing and developing into a beautiful piece of art.
And we love to share it with our friends, family and clients.
We have opened up our special space for My Tiny Wedding couples who want to continue their wedding day celebration with us.
My Tiny Wedding takes pride in our craft and attention to detail.  When you arrive to see the gallery on your wedding day, the room will already be set up with the tables and chairs in place with the table linens on the tables and ironed (saving you hours of time).  We love to surprise the bride with the small details that we take great care in planning.
We love our Gallery 33 and hope you do, too!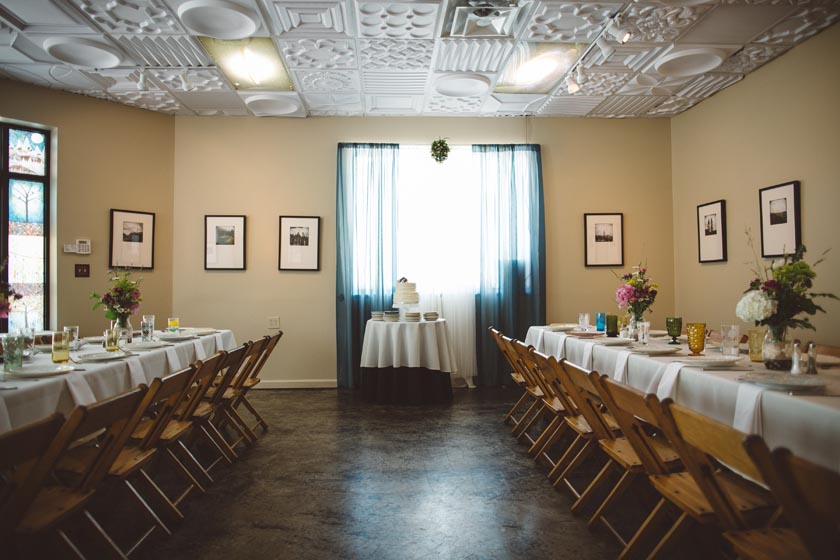 •Centrally located and just off the exit, it's easy to find and very close to the majority of the lodging options in the Red River Gorge and Natural Bridge State Park systems.
•Renting this space for your wedding celebration will ensure you a place to sit and relax after your ceremony where you can enjoy and catch up with your guest.
•There is plenty of room for parking and you and your wedding guest will have the venue all to yourselves.
•With cabin rental companies buckling down because of fire codes and safety issues, you may longer be allowed to have parties or wedding ceremonies at your cabin.  Our roads are narrow and steep, there simply is no place for more than one or two cars at many of these cabins and the general rule is the max number of people in the cabin is the same as the number of people the cabin is advertised to sleep.  To keep in the good graces of the cabin rental companies, My Tiny Wedding will not perform wedding ceremonies or photograph at cabins where the number of wedding guest exceeds the number that cabin will sleep without the written permission from the cabin rental company.
Below are some photos for you to see and the setup for each package.
Viewings by Appointment Only – Please email us to set up a time to visit us.

A few photos from previous weddings.

Package A set up below.  We supply the table linens and the set up.  Feel free to decorate to suit your own taste!

Package B Setup below.  We provide the ivory mid-length tablecloths and our vintage wooden chairs and you supply your creativity!  Feel free to decorate to suit your own taste!

Package C Set Up – With our floor length ivory tablecloths and vintage chairs, your reception will have a classic and clean look.   Also choice between white dinnerware or vintage dinnerware.  You are also free to decorate to suit your own taste!

Package D Set Up – You can choose from different tablecloth/chair cover/napkin colors and centerpieces.  We have awesome vintage wooden chairs…giving you an option for the wooden chair look or the chair cover look.  Also choice between white dinnerware or vintage dinnerware.  You are also free to decorate to suit your own taste!

Indoor Ceremony Location option (in case it rains or if you simply want to have your ceremony inside for any reason)