Now that we have had the Gallery 33 for one full wedding season, we have had a chance to have a few receptions under our belt and we are excited to get started on some new renovations for the 2015 season.
First off…new color on the walls!  It took me weeks, even months of searching for the perfect color.  Many paint samples later, I found "Whicker"…and knew right off that this…THIS was the paint color.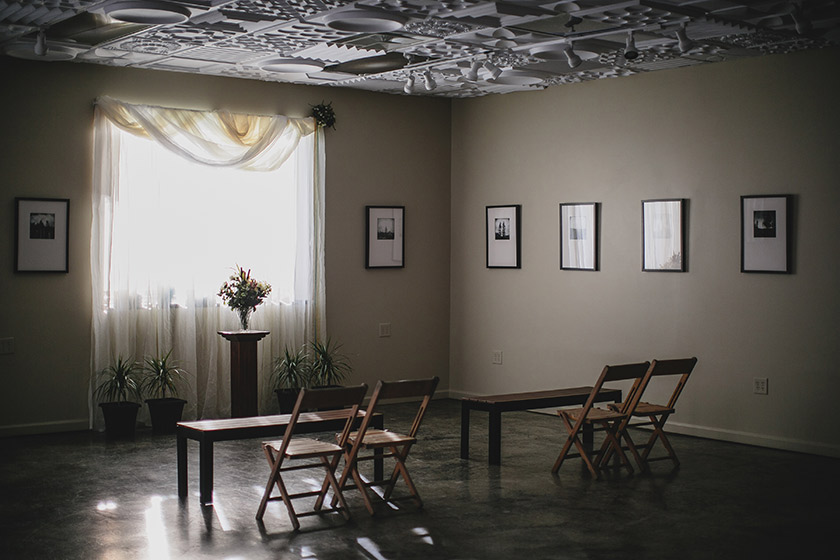 Next was thinking of something cool and creative for the ceiling.  I wanted something fun and swanky….yet had some sort of an elegant feel to it as well…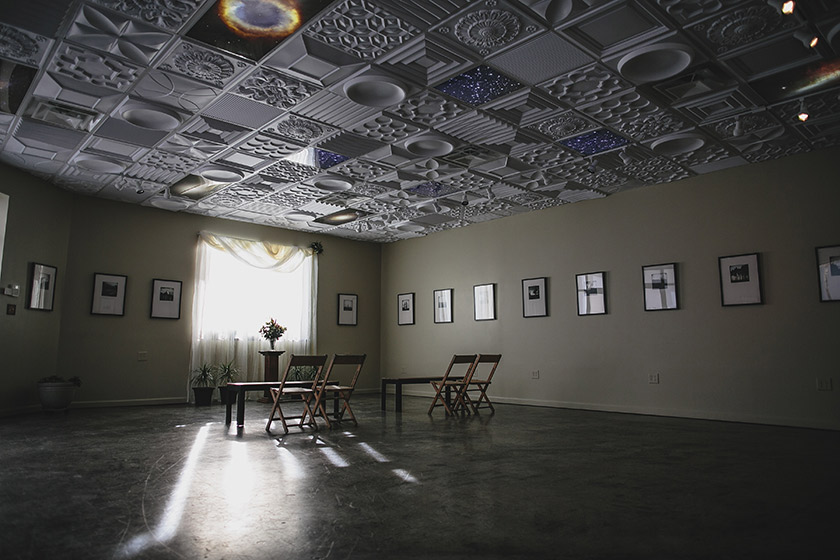 Next, I wanted actual vintage wooden chairs.  Not new chairs that looked vintage…but the real deal.  Do you know how difficult it is to find actual wooden vintage chairs?  Well, I used my resources well and found some!  The wooden chairs will replace our black chairs for the receptions.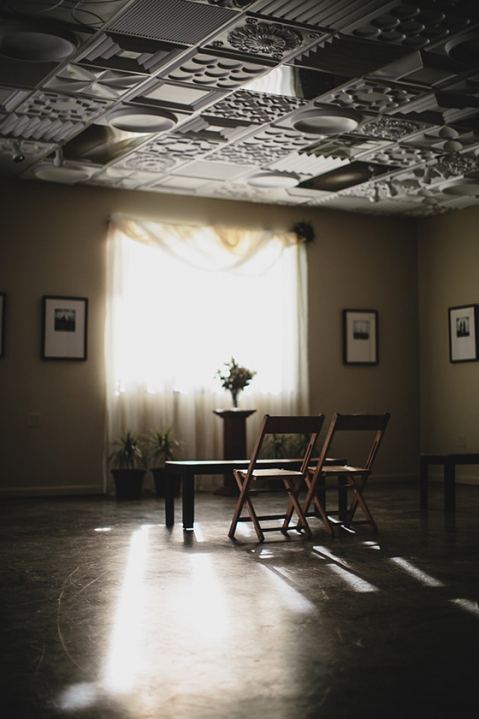 New Altar for our Gallery 33 weddings.  The old altar was ok…but we wanted something really cool and different…this is a work in progress…I have ordered some really cool material and have grand plans for our Altar.  This is the start of it…stay tuned for more photos as we continue to make it special…

We have so much more going on with the Gallery 33!  New tables…New Chairs…New Linen Colors…and more!!  I was going to wait until it was all finished…but I just didn't have the patience!
Today we had our first wedding of the year…here are a few sneak peaks…